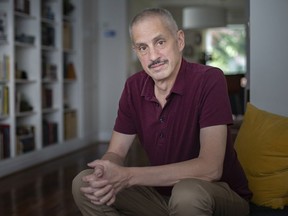 After the word "cancer," Robert Franz didn't hear a thing.
Typically the bright light in the room — effusive, smiling, almost overwhelming in his enthusiasm — the maestro of Windsor Symphony Orchestra briefly recoiled into himself.
As the doctor explained the situation — non-Hodgkin's lymphoma, Stage 4 — Franz sat stunned and silent, shuffling through a long mental list. Questions, regrets and worries crashed together like a 10-car pileup.
Will I die soon? How much will I suffer? What will it be like for my husband and daughters?
It was hard for everybody
He thought about his accomplishments. His failures.
He thought about all the beautiful pieces of music he'd conducted: Beethoven's 9th Symphony; Mozart's Requiem; Puccini's Madame Butterfly.
And the ones he didn't: Mahler's 6th Symphony; Bartok's Concerto for Orchestra; Puccini's Tosca.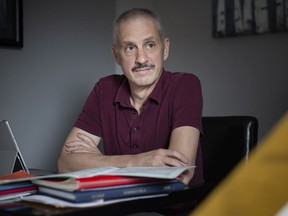 He suddenly had the urge to go somewhere tropical. Sun, sand, palm trees.
"Just this list of things, because you don't know," said Franz, 54, the WSO music director since 2013. "It was a crazy feeling. That sort of sense of being lost lasted a good four or five hours. I sat in the emergency room for a while. I was by myself because of COVID. Nobody from my family could be there. And I was just like, okay, what does this mean and what do I do now?"
For even casual followers of Windsor Symphony Orchestra, it would have been obvious early this year that something was going on.
It's true that during live streams and media events, Franz still talked excitedly about the symphony in typical rhythmic inflections, the smiles and enthusiasm never wavering.
But he had plummeted from 180 pounds to 150, suddenly seeming fragile. His face had narrowed, his cheekbones more pronounced. At one point the tight platinum curls he kept cropped snug to his head had disappeared altogether.
Looking back, the transformation remains shocking even to him.
"Because of what we did last fall with all the live streaming, I can see the recordings for four months and I can see the progression of my body deteriorating," he said. "That was before chemo. That was pretty startling to see. People were worried about me for sure."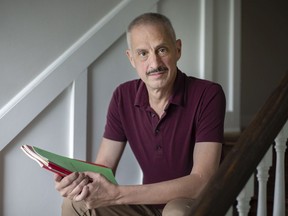 But no one suspected cancer.
"The diagnosis was a surprise to me," said Sheila Wisdom, the WSO's executive director. "It truly, truly was. I think everybody knew something was the matter, but we didn't realize how serious it was."
It started last summer with some tingling in his left hand. Then the pain crawled down his arm. It escalated to the point that he couldn't sleep. In the morning, it would take an hour to get his left arm moving.
He got by on a regimen of Advil and Icy Hot patches. One of the few places he found comfort was in front of his orchestra. Thankfully, he does most of his conducting with his right arm. And whether he's fighting a cold, cancer or otherwise, he always feels better on stage.
"The thing about being on stage and conducting, it's an adrenaline rush," said Franz. "The adrenaline hits and sort of takes over your body."
But eventually, Advil wasn't enough. He tried a chiropractor and a masseuse.
"Nothing worked," said Franz. "By the end of October the pain was unbearable. So I went to a doctor."
Much like those around him beginning to worry, Franz never suspected cancer. At first, neither did the doctors.
"They thought I had a pinched nerve in my neck," said Franz.
They did a CAT scan.
"That's when they found the tumour."
It spanned 10 centimetres.
"She kept talking, but I swear I didn't hear another word," said Franz.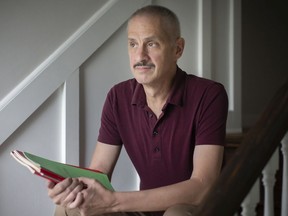 Undetectable from the outside, the large tumour had enveloped a nerve bundle. But it wasn't just the arm.
At this point, the cancer was already at Stage 4.
"It was below the diaphragm, so it was in my spleen and in my liver," said Franz. "And then it was also in my bones. But not like bone cancer. Lymphoma is a blood disease, so it's in the bone marrow. But it was in my right leg, my left arm, my ribs. It was just all over the place."
That list ran through his mind.
"The moment you hear 'cancer,' everything changes," said Franz. "I'd never had cancer, I didn't really know people with cancer. So I didn't know what to expect. So in my mind, I started going through the list. How long will I have to live? What will the chemo be like? What things do I want to do before I go?"
Then it hit him. His family.
"I have a husband and we have three daughters," said Franz.
"I was only 53 at the time. I thought, wow, this is young. What will their lives be like? How will they deal with the fact that I've passed away from cancer?"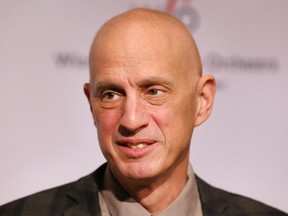 It's a horrible thought that constantly plagues his husband, Brandon Atkins.
"Being with him for the last decade and spending my life with him, that was the future," said Atkins, 45, a manager at the Detroit Health Department. "Individuals dream of what they're going to be doing. All the things, the big plans they have for their futures. I told him not too long into it I had a pretty vivid dream where I would wake up in the night and he wasn't breathing. It would terrify me."
Dreading the dreams at night, Atkins spent the days watching helplessly as the energy, spirit and spark that made up the man he loves drained away.
"Here's this person that has been vibrant and active and super engaged in what he does, and in a very short period of time become a shell of that individual," said Atkins. "It's just gutting watching what cancer does to people."
They started dating nearly a decade ago after meeting in Boise, Idaho, and plan to celebrate eight years of marriage in November.
Franz, a U.S. citizen, had been commuting from Boise since taking the helm of the WSO in 2013. He's also the artistic director of the Boise Baroque Orchestra, recently finished a tenure as associate conductor of the Houston Symphony, and he guest conducts for many other organizations.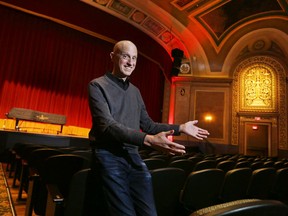 After their oldest daughter graduated from high school, Franz and Atkins didn't see a need to stay in Idaho.
"Brandon is a dual citizen, so we moved to Windsor so that we could spend more time together," said Franz.
And it was a good time to be together.
"Being married to Robert is an incredible journey and while cancer is not something we wanted to navigate together, it certainly has brought us closer together," said Atkins. "And we know we can rely on each other even more than we did prior to a cancer diagnosis."
Franz said the move turned out beneficial for a couple of other reasons.
"One, it was during the pandemic, so I got to do a lot more work with the Windsor Symphony than I would have if I wasn't living here," he said. "And two, the Windsor cancer centre is spectacular. I can't imagine being at a better place for my treatment."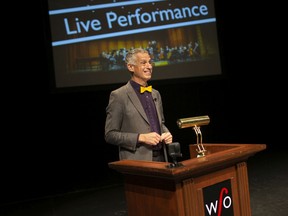 That treatment is called EPOCH-R. Each letter represents a different drug in an intensive chemotherapy regimen to fight aggressive non-Hodgkin's lymphoma. He endured six rounds.
"They would pump the maximum amount into my body they could in each round, depending on how I was recovering," said Franz.
The first round didn't go so well. He spent an extra four days in the hospital on antibiotics because of an infection.
Each treatment lasted a week with two weeks of recovery in between, which he spent conducting the symphony with his trademark fervour.
"His spirit and his attitude were inspirational to everyone," said Wisdom. "I think in hindsight, we realize first of all how serious the diagnosis was. I think because Robert was so tenacious and so positive about it through all of it, that helped the rest of us deal with the situation. It was certainly hard for him. It was hard for everybody. But he, by his attitude and by his behaviour, made it easier for other people."
Franz finished his last treatment in the third week of March. The results of a PET scan came back last week.
"The oncologists got together, and then the following day the doc called me up," he said.
This time, with a reminder that more tests are necessary in July, the word was "congratulations."
"They feel very, very confident that the cancer itself is gone," said Franz.
He still might have been stunned, but he wasn't silent.
"It's phenomenal, are you kidding? We immediately planned a couple of remission trips," he said.
In July, Franz and Atkins are going to two of their favourite places: New York City and Provincetown, MA, which may not be tropical but has lots of beaches. In October, they'll head to Paris.
Article content
On his travels, he'll be looking at the world from a new perspective. He knows, it's a cliché.
"I like to think that this whole experience made me less judgemental about other people and their lives," said Franz. "You never know what somebody is going through and sometimes they don't even know what they're going through."
He's also come to embrace a new focus on quality over quantity.
"Not that I won't stay super busy," said Franz. "But I used to be on the road six or seven months a year. And I don't really see that in the very near future. It was a lot of travel. But I do love what I do. I always lived my life with the idea that if this it, I'm doing the best I can right now, let's go. So that hasn't done anything but intensify."
Sign up to receive daily headline news from the Windsor Star, a division of Postmedia Network Inc.
By clicking on the sign up button you consent to receive the above newsletter from Postmedia Network Inc. You may unsubscribe any time by clicking on the unsubscribe link at the bottom of our emails. Postmedia Network Inc. | 365 Bloor Street East, Toronto, Ontario, M4W 3L4 | 416-383-2300